AD Plumbing & Plumbing Maintenance in Rondebosch
In order to help you make an educated decision before we begin any repairs at your Rondebosch home, our plumber will go over all of your available solutions with you when he gets there.
With AD plumbing services in Rondebosch, we can provide effective, quick and well priced plumbing repairs and installations that will fix your plumbing problems in your property. Whatever your plumbing issue is, our experienced, licenced plumbers in Rondebosch can handle it while leaving your property as clean as it was when they arrived.


AD Plumbing Rondebosch is staffed by helpful local plumbers who are always happy to answer your questions.
---
---
---
Because of our extensive experience with fixing plumbing issues in homes and businesses, we have developed an almost innate knack for identifying and fixing plumbing issues in Rondebosch.
We don't just finish the job and send you the bill like other companies do in Cape Town We deliver a comprehensive approach plumbing service with after-sales support that is dependable, effective, and tailored to meet the specific requirements of each loyal customer.
More Plumbing Services In Rondebosch
See What Some Of Our Rondebosch Customers Have to Say
Struggling with plumbing issues in Cape Town? Look no further than AD Plumbers, your trusted local experts for all your plumbing needs. From fixing leaky taps and clogged drains to installing new geysers and intricate water systems, our team of certified and experienced professionals is equipped to handle any plumbing challenge. Whether you're in the middle of a plumbing emergency or planning a large-scale renovation, AD Plumbers offers a comprehensive range of services tailored to your specific needs. Don't compromise on quality - choose AD Plumbers and experience top-tier service backed by glowing customer reviews and industry certifications. Fix it right the first time, every time, with AD Plumbers in Cape Town.
Andy Duncan's team of plumbers are professional and curtious. Their plumbing services are well priced and efficient. The team arrived and resoved the problem, cleaned the area...
Doug K
Tree Root Blockages
All Rondebosch Customer Feedback
Washing Machine or Dishwasher Connections in Rondebosch
If you live in or around Rondebosch, our plumbers will arrive with everything they need to get your new washer up and running in no time. Wastewater is typically channelled into a gully system before entering the Cape Town sewage system. Depending on the configuration of the area where the appliance will be installed or the model of machine you are using, there can be difficulties in reaching the taps, drains, and even connecting the appropriate hose fittings. You might have to put in new taps or connections for your washing machine. Andrew Duncans Plumbers in Rondebosch are licenced installers of all plumbing appliances in Rondebosch.
Replacing or Fixing Geysers in Rondebosch
Same day geyser installations replacement and repair services in Rondebosch. Andrew Duncan is a cost-effective, certified plumber for geyser servicing and repairs for homes and businesses based in Rondebosch. We handle burst geyser replacement, geyser repairs, thermostat replacement or geyser element replacements, leaking geyser repairs, safety valves or TP valve replacements. Solar geyser installations, solar geyser repairs and troubleshooting. Andy Duncan also handles geyser temperature adjustments and vacuum breakers replacements. Backed by our qualified installation team and a 1 year workmanship guarantee.
Leak Detection In Rondebosch
Plumbing leak detection is an important part of maintaining the functionality and safety of your home or business. Once a plumbing leak has been detected, the plumber can make the necessary repairs to fix the problem. In some cases, the plumber may need to shut off the water supply to the affected area in order to make the repairs.
Overflowing Toilet / Toilet Repairs
Andrew Duncan's plumbing experts can help diagnose the problem and repair or replace your toilet if it has a persistent issue like being constantly clogged, running constantly, or not having sufficient flushing power. AD Plumbers are experts at clearing any drain, including clogs in bathroom, kitchen and sewer lines.

---
AD Plumbing has stayed true to its founding principles, based on providing high quality, reliable plumbing services at fair rates. Our company has been operating successfully in the Rondebosch and surrounding suburbs of Cape Town for over 20 years. Our job is to ensure your home or business plumbing operates safely, economically and smoothly, without you having to think about it.
---
Honest Pricing Saves Money
Unlike certain plumbers, we do not raise our prices at the end of a job to account for "unexpected" plumbing issues. On nearly every job, we are less expensive.
Most satisfied customers
AD Plumbing has an outstanding satisfaction rate with a near-perfect 5-star rating thanks to our excellent customer service.
Plumbing Emergencies
We are the emergency plumber Cape Town residents rely on; we have locals ready to be dispatched near you.
Certified and Licenced in Cape Town
Plumbing that is fully licenced and insured should only be performed by local plumbers who have the necessary insurance to safeguard you and your home.
Sothern Suburbs Plumbing Services
Andrew Duncan Plumbing primarily operates within a 15km radius to the North and South of the Southern Suburbs, where we are based. This service area encompasses the Atlantic Seaboard, City Bowl of Cape Town and, of course, the Southern Suburbs. Our qualified plumbers are available throughout the following plumbing service areas.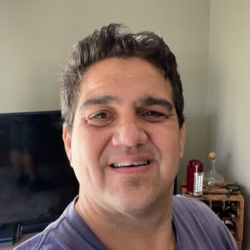 Latest posts by Andy Duncan
(see all)